Last Updated on April 9, 2022 by Henry @ The Getaway Lounge
This post is reviewed on a regular basis to ensure a high level of accuracy.
How strict are Wizz Air with hand luggage? 
Just how strict are Wizz Air with hand luggage size and weight?
We sometimes feature the airline in our cheap flights newsletter, so it's a question we're often asked by our members.
Wizz Air are very strict and state that your bag must not exceed 40 x 30 x 20cm, and so be small enough to fit underneath the seat in front of you. The weight of this bag must not exceed 10kg. 
And if you're happy to travel light, we recommend investing in a Wizz Air Maximum Allowance suitcase which is the perfect fit and great value for money on Amazon.
Wizz Air's hand luggage policy
Wizz Air's hand luggage policy is one of the tightest in Europe as follows:
---
40 x 30 x 20cm (no wheels allowed), weighing no more than 10kg
---
Wizz Air hand luggage liquids 
Like most airlines, Wizz Air allow liquids to be carried in small amounts not exceeding 100ml per container.
You must place these in one transparent, resealable bag with a volume of no more than 1 litre, measuring 20 x 20 cm.
My main bag is slightly over-sized, should I risk it?
This is probably the most common question we hear when it comes to Wizz Air's hand luggage policy.
And there's only one simple answer.
Rules are rules and if you fail to comply you will run the risk of having to pay extras.
So if you're really looking to avoid paying for Wizz Priority, we recommend something like this bag on Amazon which fits perfectly within the limits.
With that said, if you have a soft-edged bag which is only slightly oversized (like a backpack), you have a better chance of being able to squeeze your luggage into the caged sizer, if required to.
My main bag is slightly overweight, should I risk it?
Whilst it's rare for airlines to investigate the weight of your hand luggage, it's worth checking your main bag just in case – as you should stick within the limits if possible.
But don't worry too much if it's slightly over – just be prepared to stick on some of your bulky clothing to bring the weight down in the unlikely event you're checked and over the limit!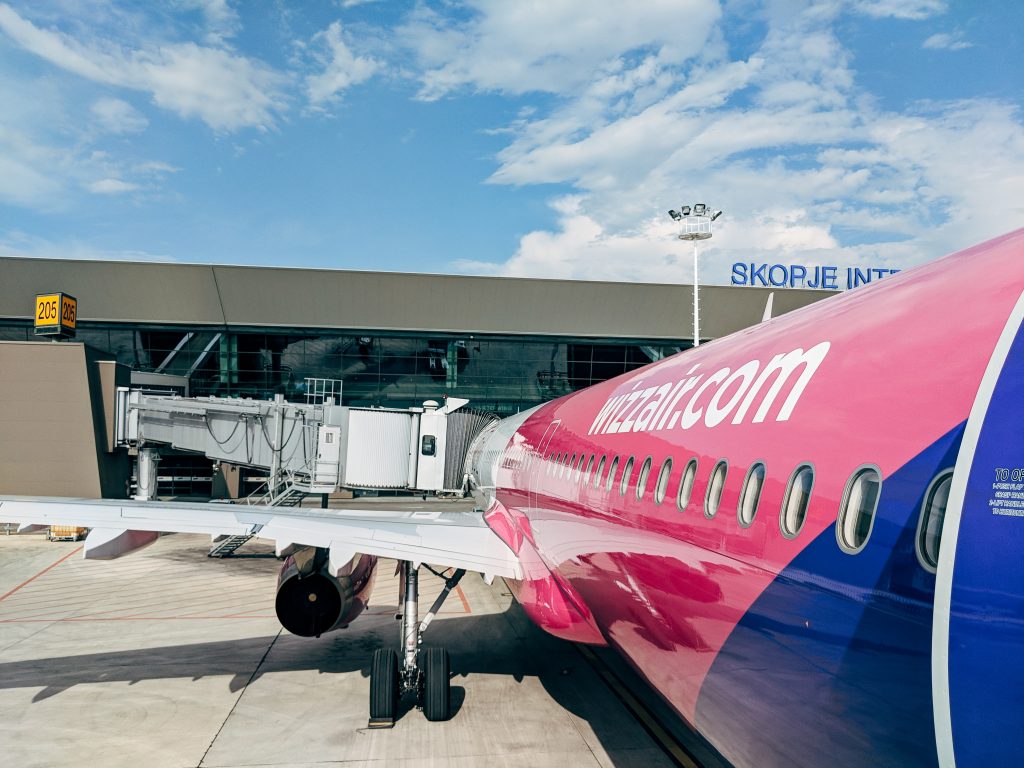 What's the penalty if I'm caught out?
If you decide to take the risk and get caught out with a carry-on bag which exceeds the limits stated above, an oversize bag fee of around 25 euros will be charged at the gate.
So, you're better off investing in a decent bag for about the same price which you can use over and over again.
You can find out more details on Wizz Air's website here.
Where can I find a good bag which fits within their limits?
The Bontour CabinOne Carry On Luggage has been designed specifically for Wizz Air flights.
The dimensions of this suitcase are exactly that of Wizz Air's hand luggage limited – 40x30x20 cm.
Conclusion
So, in conclusion, unless you pay for Wizz Priority, or indeed purchase a checked-in bag you'll be very much limited as to what you can take on board for free.
And from our experience, and what we've researched online – Wizz Air don't take any prisoners.
With that said, it's hard to say exactly how strict Wizz Air are going to be with hand luggage on the day you travel because airlines operations are changing all of the time.
If you are to risk it with an over-sized bag, and hope they're not checking on the day you travel, we would recommend using a soft-edged bag which gives you more room for negotiation with the sizer at the gate.
If after reading this you think you may need to purchase hold luggage, you can find all the details about this on Wizz Air's website here.