How strict are airlines with carry on weight? 
They all have baggage rules, but how strict are airlines with carry on weight?
As the first to specialise in short haul flight alerts in the UK, it's a question we hear all the time.
Despite many of them putting limitations in place, it is rare for airlines to weigh your carry on or hand luggage. So long as it's not clearly overweight, and you're able to carry it with ease – you shouldn't have any issues with a slightly overweight bag. 
Do airlines check hand luggage weight?
Well it does happen, and some airlines are strict, but the vast majority of them only weigh checked luggage.
That's the luggage you've either paid for or have included depending on your holiday type.
And the reason they weigh your checked luggage is because you have to approach the airlines desk to drop it off.
You'll be asked to place it onto the conveyor belt which weighs your bags before being transported towards the plane.
With carry on or hand luggage however, the process is completely different.
You simply book your flights, let the airline know you're not taking any checked luggage and check in online when you can.
Once you've checked in online, you'll get your boarding pass there and then so you have nothing to worry about other than going through security.
With that said, it takes some common sense to give yourself the best possible chance of not having any problems.
Does checking in online make a difference?
Absolutely.
This is a key element to ensure you don't encounter any issues with your hand luggage weight.
Otherwise, you'll be forced to approach the airlines desk where it is more likely they will ask you to weigh it.
Besides, you should always check in online when you intend on taking hand luggage only.
This way you can head straight to security, and once you're through you can relax until your flight!
My bag is overweight, should I risk it?
As long as your bag is only slightly overweight, and it's still easily carried you should be fine.
But from our experience, it's extremely rare for them to check in the first place…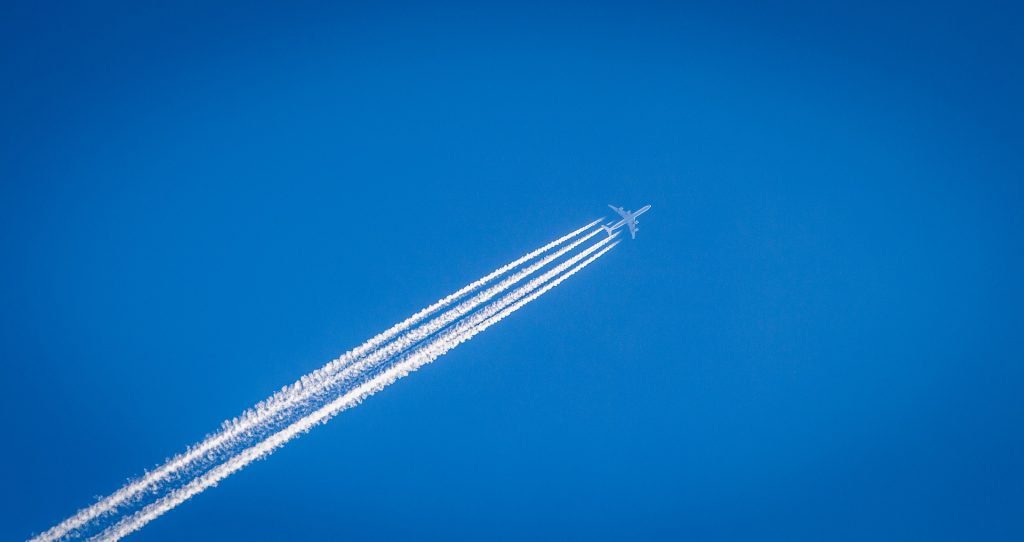 What can I do to mitigate the risk of having an over weight carry on?
Be prepared to wear some of your heavy clothing
Let's say the unlikely event happens, and you're asked to weigh your hand luggage at the gate.
It turns out you are slightly over the limit and the airline want to penalise you.
Instead of accepting the fine, you could simply go into your bag and wear more of your heavy clothing.
For example, you could put on a couple of jumpers if you wanted to…
This would bring the weight of your hand luggage down and more in line with the limits.
Once you're through the gate you can simply change back into your original outfit!
Fill your pockets
If your hand luggage is still overweight after wearing your heavy clothing, you could take it one step further and stuff your pockets with heavy possessions!
Think coat with numerous, deep pockets if you're really looking to make the most of your hard-earned cash!
Again, once you're through the gate you can simply repack them back into your main hand luggage.
Consider using a backpack instead of a suitcase
Backpacks are a lot more "hand luggage friendly" than suitcases.
After all, airline staff always expect that your backpack is light…
As long as you're carrying it with ease and not straining as if it was a bag full of bricks!
And whilst many people assume that suitcases offer more space, a decent sized backpack can pack near enough the same amount of stuff.
Besides, if you're jetting off on more of an adventure fuelled getaway, backpacks are probably your best bet anyway!
They're more suitable for travelling from one place to the other, and you can even use them for day trips out.
And when it comes to backpacks there's no better brand than Osprey.
We recommend checking out the Farpoint for men here, and the Fairview for women here.
Both of these bags are incredibly comfortable and offer a whole range of handy features.
Our favourite part is that these backpacks actually open like a suitcase with separate clothing compartments for clean / dirty!
They're well within the limits for popular airlines across the world, but check with your particular airline just in case.
How strict are airlines with carry on weight?
Not very.
They rarely ask to weigh your hand luggage.
And even if they did, just keep the above in mind and you'll be fine. Don't worry about it too much.
And remember, you can always take things out of your bag to be weighed again!