Last Updated on July 10, 2021 by Henry @ The Getaway Lounge
This post is reviewed on a regular basis to ensure a high level of accuracy.
How strict are Jet2 with hand luggage?
Just how strict are Jet2 with hand luggage size and weight?
As the first to specialise in short haul flight alerts, it's a question we're often asked by our members, and here's the latest:
Jet2 are relatively lenient and state that if you're travelling with hand luggage only, you'll be allowed to take one main bag on board as well as a smaller personal item. Your main bag must fit in the sizer and so be easily stored in the overhead compartment. Your smaller item must fit under the seat in front of you.
And if you're looking for a full size carry on which fits perfectly within their latest hand luggage limits, we recommend this Maximum Allowance suitcase on Amazon for under £40.

Jet2's main hand luggage policy
As one of the nation's favourite airlines in terms of overall value – Jet2 have a relatively generous main hand luggage allowance as follows:
---
56 x 45 x 25 cm (including any wheels or handles) – weighing no more than 10kg
---
Jet2's smaller bag policy
In addition to your main bag, Jet2 also allow a smaller bag which must fit under the seat in front of you, allowed at the airline's discretion.
Examples include a small backpack, handbag, or an airport purchase.
This therefore leaves you with even more room in your main bag to fit in clothes, toiletries and other essentials you might need for your trip!
Jet2 hand luggage liquids
Like most airlines, Jet2 allow you to pack liquids into your hand luggage as long as they are in containers with a volume of no more than 100ml.
In addition to this, all liquids must be held in a transparent, resealable plastic bag – with max dimensions of 20 x 20cm. 
My main bag is slightly over-sized, should I risk it?
This is probably the most common question when it comes to Jet2's hand luggage policy.
And there's only one simple answer.
Rules are rules and if you fail to comply you will run the risk of having to pay extras.
Money that could have been invested in a decent bag for years to come.
That said, if you have a soft-edged bag which is only slightly oversized (like a backpack), you have a better chance of being able to squeeze your luggage into the sizer, if required to.
If you've got a hard case and that's oversized, there's no way you'll be able to squeeze it through the dreaded cage – and so you won't get away with it.
My main bag is slightly overweight, should I risk it?
It's rare for airlines to investigate the weight of your hand luggage.
That said, it's worth weighing your main bag just in case – as you should stick within the 10kg wherever possible.
But don't worry too much if it's slightly over – just be prepared to stick on some of your bulky clothing to bring the weight down in the unlikely event you are checked and over the limit!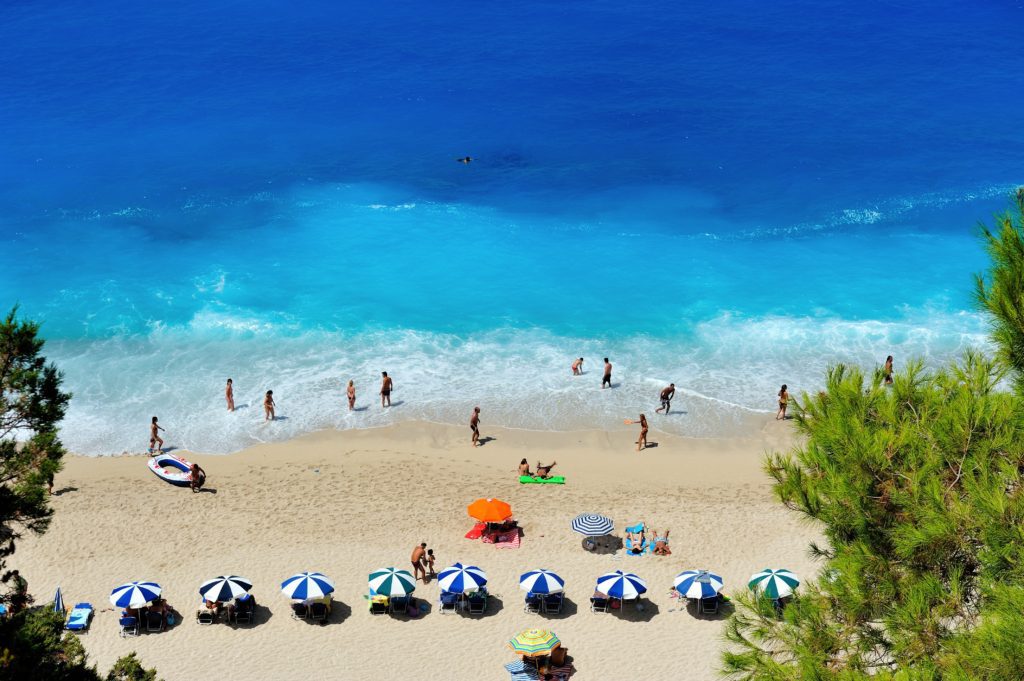 The best Jet2 hand luggage, ensuring compliance
If you'd rather not take the risk with Jet2's hand luggage policy, here's our favourite which is fully compliant with the latest rules – matching exactly that of the airlines dimension limits!
This way you won't have to worry about how strict Jet2 are going to be with hand luggage on the day you travel.
What's more, these bags are also safe to use for easyJet flights and many more!
Jet2 checked-in baggage allowance
If after reading this post you are now thinking about paying to have your luggage placed in the hold, here's the deal:
You can take up to three 22kg pieces of checked-in luggage per person
Liquids over 100ml are allowed
Any oversized / overweight luggage will face extra charges
The price depends on your destination and where you make the booking (website, over the phone or at the airport).
The price to check baggage online starts at around £10 online – £45 at the airport.
It's advisable to book online at the time you book your flights, this way you'll save up to 50% compared to purchasing at the airport.
If you have not pre-booked all of your hold baggage prior to your arrival at the airport, a fee of around £45 per item will be charged, plus any additional excess baggage charges where applicable.
How strict are Jet2 with hand luggage?
In conclusion, Jet2 have rules which you must adhere to, otherwise you'll risk having to pay extra.
However, compared to other budget airlines they are fairly lenient when it comes to hand luggage – as long as you're sensible about it!
If you've already got a soft-sided bag which is slightly oversized for example, you shouldn't need to worry about that too much.
Just make sure you leave enough room in your bag to squeeze the contents into the rectangular sizer if needs be!
To be on the safe side however, we do recommend investing in a Maximum Allowance suitcase like this one on Amazon for under £40.
Besides, who knows exactly how strict they are going to be on the day!
If you're still not sure this will be enough, then we recommend you pay for checked-in baggage.